1. Download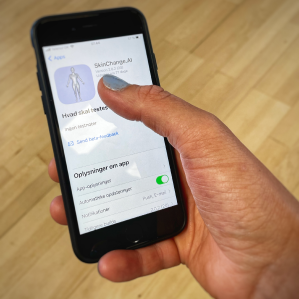 The app can be downloaded from AppStore.
2. Take photos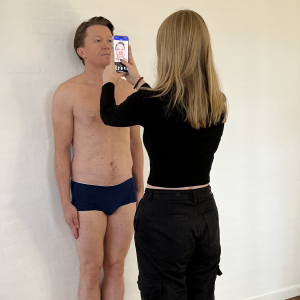 The app guides you through the shooting, which is supported by AR (augmented reality) to ensure good quality in the images. 21 templates walk you through photographing most of your skin.
3. Evaluate the AI's results
Once you have taken 2 pictures of the same skin area, the AI will point out the places where IT has identified the skin to have changed. It could be new marks or moles/marks that have changed or uncritical differences between the two pictures.